Aluminum Time Capsule, Cylinder - Small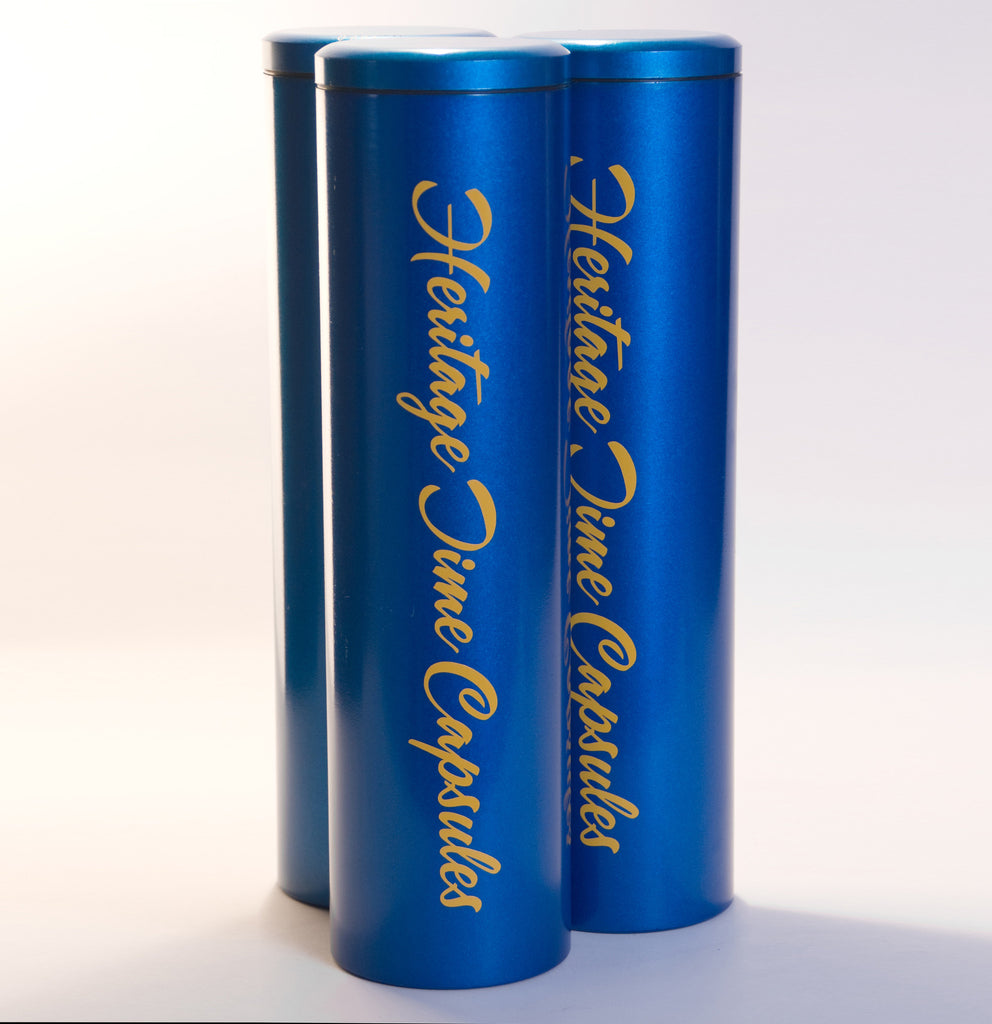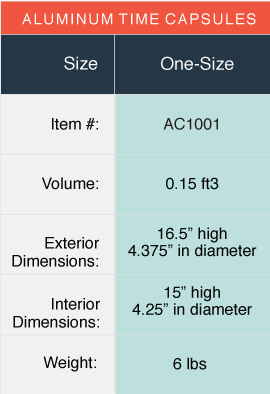 For smaller objects, the Heritage Time Capsule Aluminum Cylinder is a great choice. This beautiful Capsule can be displayed in the open or buried underground. Each Capsule is laser engraved with a serial number to keep track of the respective beneficiaries.
PRODUCT DETAILS:
Material: Aluminum
Closure method:  Threaded lid 
Seal: Rubber o-ring , seamless
Size: Similar to a full paper towel roll
Finish:  Powder coated metallic blue paint
FEATURES:
Easy to seal
Watertight
Compact design
ADVANTAGES:
Temperature range from -40F to 250F
Serialized to track "owner" of capsule
Strong and impact resistant
Logo Clearspace Dimensions: 14" x 3"