Composite Cylinder Time Capsule - Large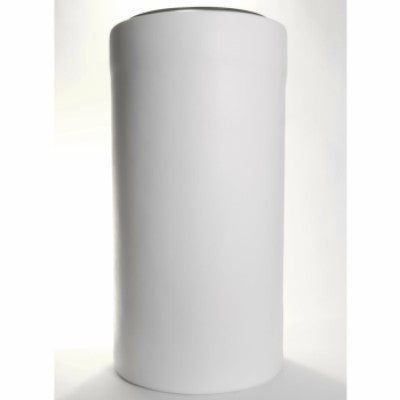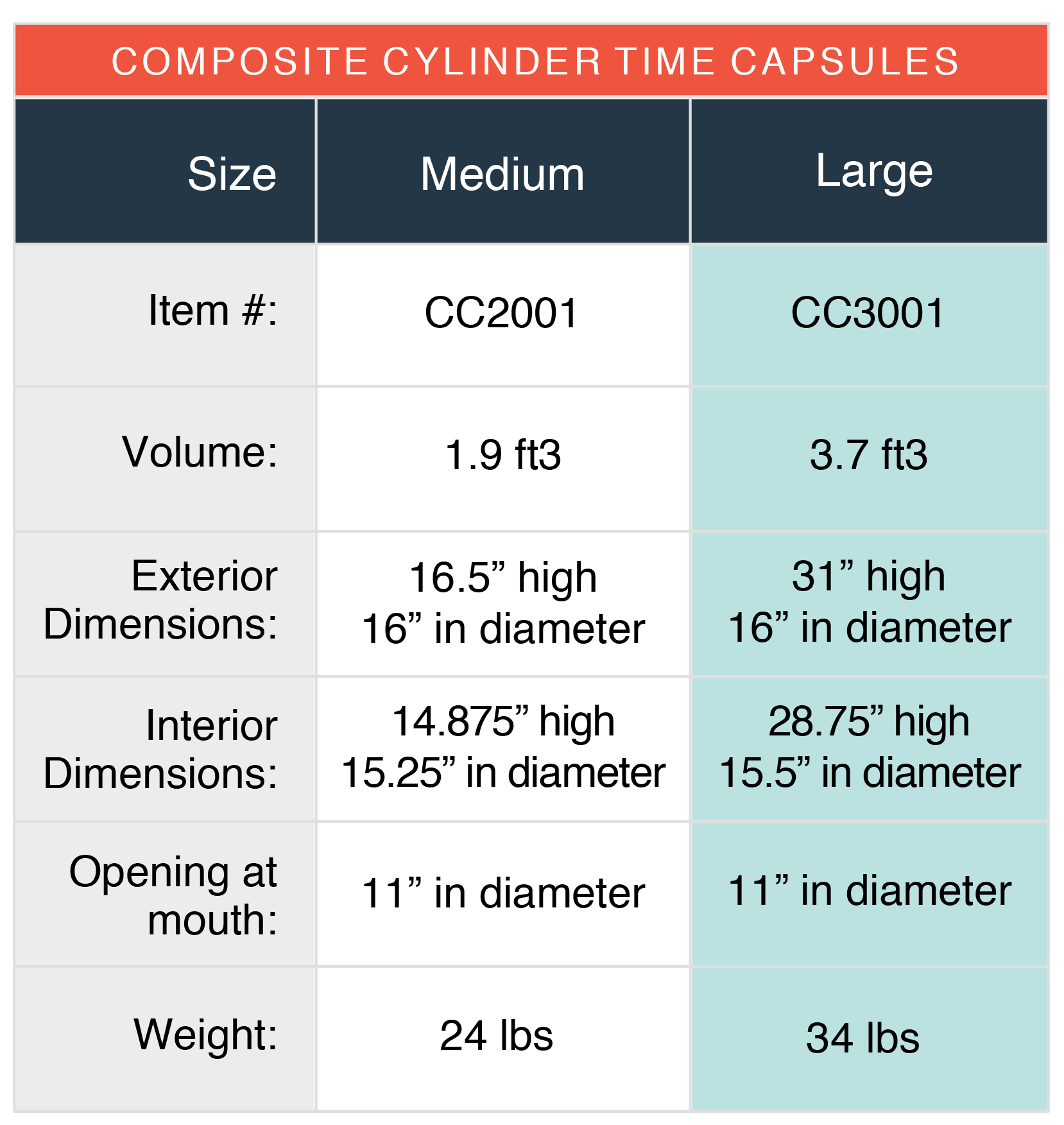 For a unique look, the large Heritage Time Capsule Composite Cylinder is a beautiful, weatherproof Capsule that can be displayed or buried in the ground. This is a standalone unit (no vault required).
PRODUCT DETAILS:
Material: Composite
Seal: Closed-cell foam, seamless
Size: 16 diameter, cylinder shape
FEATURES:
Easy to seal
Large volume
Watertight
Light weight
Smooth white finish
ADVANTAGES:
Stable material withstands large temperature fluctuations
High chemical resistance (acids and alkalis)
Excellent strength and impact characteristics
Can be buried with no additional enclosure
Logo Clearspace Dimensions: 11" x 14"