Stainless Steel Time Capsule - Small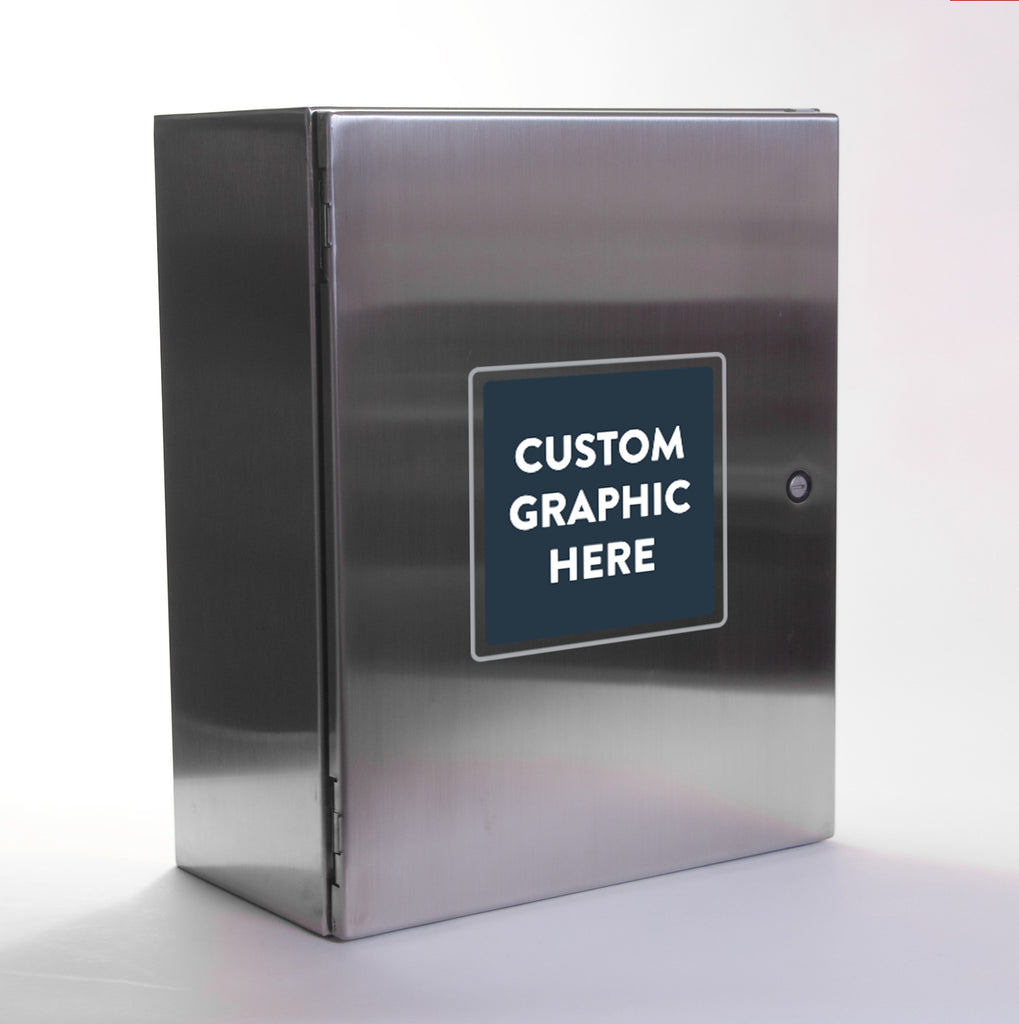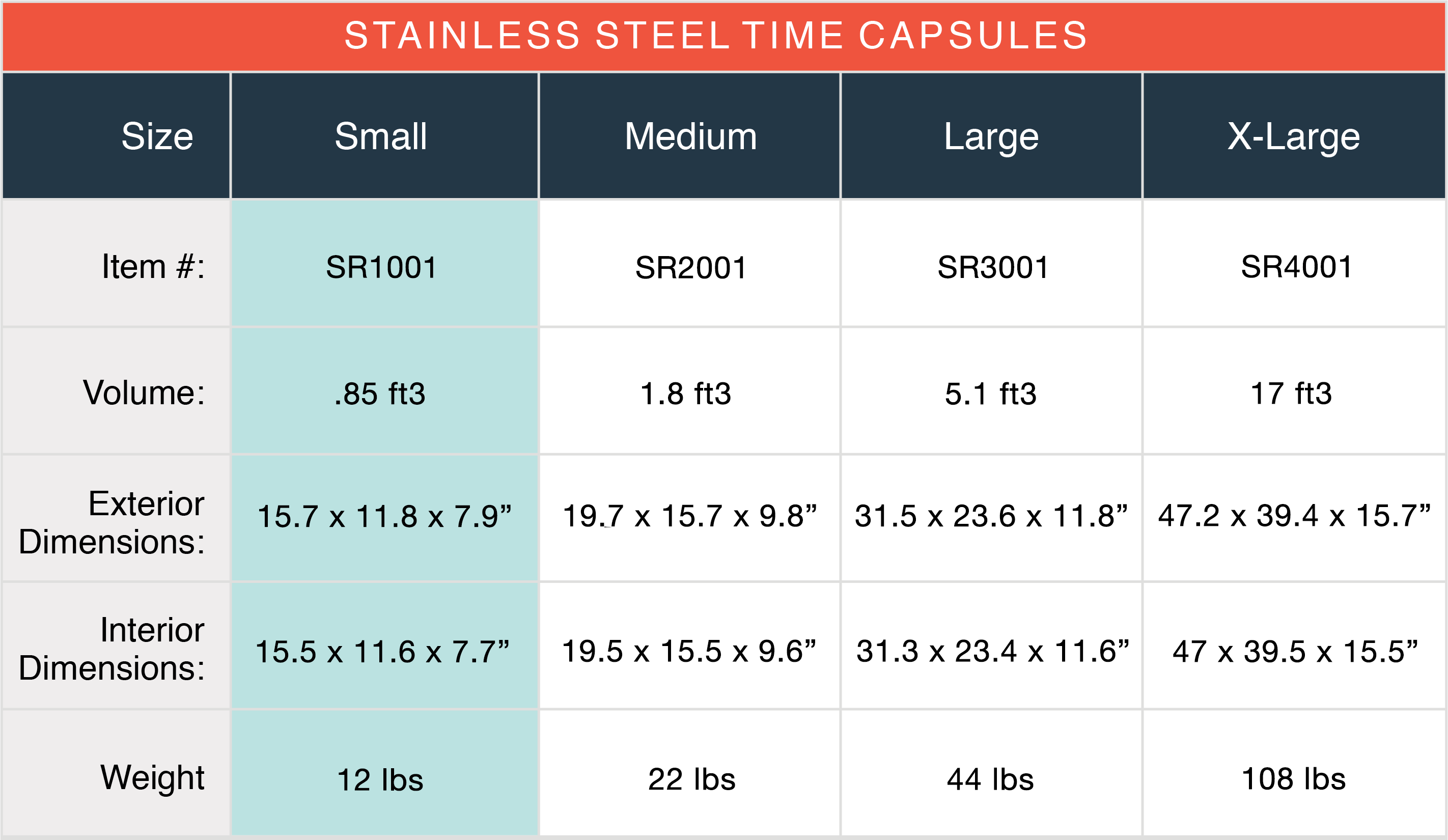 Built for smaller ceremonies, the small Heritage Time Capsule Stainless Steel Series Rectangle is a beautiful Capsule that can be displayed or buried in the ground. This is a standalone unit (no vault required).
PRODUCT DETAILS:
Material: Stainless Steel
Seal: Foam gasket, seamless
Size: 16 x 12 x 8 inches
FEATURES:
Easy to seal
Watertight
Clean appearance, refined lines
ADVANTAGES:
Stable material withstands large temperature fluctuations (-40F to 250F)
Brushed steel finish, clean appearance
Excellent strength and impact characteristics
Can be buried with no additional enclosure
Logo Clearspace Dimensions: 15" x 9"
---
Laser etching available!
Laser etching provides a distinctive look for your text, artwork and even your logo.
Available on our Small and Medium Stainless Steel models (SR1001 & SR2001), let us
know what you would like etched on the surface, and include a high resolution graphics
file, and we will take care of the rest. This process adds 2 weeks to our standard lead
time.